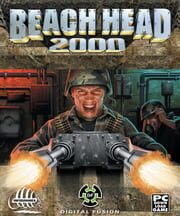 Beach Head 2000
Žánry: FPS
Minimální HW požadavky
Operační systém: Windows 95, 98, XP, Vista, 7
Procesor: Pentium II 233 or faster
Paměť: 32 MB RAM
Grafická karta: DirectX-compatible video card that supports 16bit graphics
DirectX: Verze 7.0
Pevný disk: 75 MB volného místa
Zvuková karta: DirectX 7 compatible sound card.
Dodatečné poznámky: Combatability problems can be avoided by setting the executable to run in compatibility mode for windows XP. The .exe files are usually in their respective game folders at \Steam\steamapps\common. Additionally for those who wish to adjust the mouse sensitivity press the + or - buttons.

Buď první kdo přidá k této hře zajímavost!