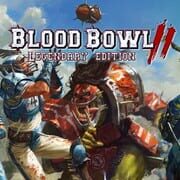 Blood Bowl 2: Legendary Edition
Žánry: Role-playing (RPG), Taktické strategie, Tahové strategie
30. září 2017 - PlayStation 4
30. září 2017 - Xbox One
30. září 2017 - PC

Minimální HW požadavky
OS: Windows XP SP3/ Vista SP1/ 7
Processor: Pentium 4 2.4 GHZ/AthlonXP 2400+
Memory: 1GB (XP)/ 2GB (Vista/7)
Graphics: 128 MB 100% DirectX® 9 and shaders 2.0 compatible (NVIDIA GEFORCE 6600 / ATI RADEON X700 or higher) Not compatible with SLI. Intel, SIS and Via/S3G graphics controllers non-supported
DirectX®: 9.0
Hard Drive: 5 GB
Sound: DirectX® 9 compatible
Multiplayer Requirements: Internet connection required for online gameplay.

Buď první kdo přidá k této hře zajímavost!