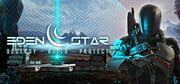 Eden Star
Žánry: Strategické, Adventury
Minimální HW požadavky
Operační systém: Windows 8.1 64 Bit, Windows 8 64 Bit, Windows 7 64 Bit Service Pack 1.
Procesor: Intel i5 CPU @ 2.40GHz (4 CPUs) / AMD X8 FX @ 3.5GHz (8 CPUs)
Paměť: 8 GB RAM
Grafická karta: NVIDIA GTX 650 / or AMD equivalent
Připojení: Širokopásmové připojení k internetu
Pevný disk: 10 GB volného místa
Zvuková karta: 100% DirectX 10 compatible
Dodatečné poznámky: Over time content, programming changes and feature updates may change the system requirements for this game. Some system components such as mobile chipsets, integrated, and AGP graphics cards may be incompatible. An internet connection may be required to access in future.

Buď první kdo přidá k této hře zajímavost!