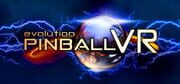 Evolution Pinball VR: The Summoning
Žánry: Indie, Simulátory
Minimální HW požadavky
Operační systém: Windows 7, 8, 10
Procesor: Intel Core i5- 4590 or AMD equivalent
Paměť: 8 GB RAM
Grafická karta: Nvidia GTX 670 or AMD equivalent
Pevný disk: 2 GB volného místa
Dodatečné poznámky: The Summoning has full scalability settings to suit a broad range of PC configurations. Please note this min spec requires the in-game resolution to be lowered via the scalability settings. The game is still playable at 90fps, however. This is not the premium way to experience The Summoning!

Buď první kdo přidá k této hře zajímavost!