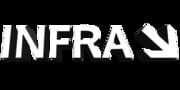 INFRA
Žánry: Indie, Puzzle, Adventury
15. ledna 2016 - PC
31. března 2016 - Mac

Minimální HW požadavky
Operační systém: Windows® 10/8.1/8/7/Vista/XP
Paměť: 4 GB RAM
Grafická karta: 512 MB of memory or more. Should be DirectX 9 compatible with support for Shader Model 3.
DirectX: Verze 9.0c
Pevný disk: 16 GB volného místa
Dodatečné poznámky: Integrated graphics may or may not work. Use low graphics settings on 32-bit systems or systems with 4 GB of memory or less.

Buď první kdo přidá k této hře zajímavost!