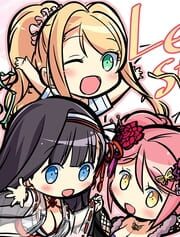 LoveKami -Useless Goddess-
Žánry: Simulátory, Adventury
Minimální HW požadavky
Operační systém: Microsoft Windows 7/8/10
Procesor: Intel Core2Duo or higher
Paměť: 2 GB RAM
Grafická karta: Intel HD graphics or higher (VRAM 512MB)
Pevný disk: 3 GB volného místa
Dodatečné poznámky: An environment that can display at least 1280×720 pixels Recommended Environment: *When using display adaptors that share main memory, the game may not work. *We do not guarantee that this game will run on virtual drives or Virtual PCs (including Apple Boot Camp). *This product uses Ogg Vorbis/Lua/tilua++. The operating environments for this product are the same as for the demo version.

Buď první kdo přidá k této hře zajímavost!