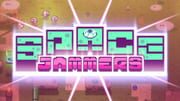 Space Jammers
Žánry: Indie, Arkády, FPS, Hack and slash, Adventury
Minimální HW požadavky
Operační systém: Windows XP
Procesor: 1.2Ghz
Paměť: 1024 MB RAM
Grafická karta: A graphics card with at least 256MB of memory and a screen resolution of at least 1024x768.
DirectX: Verze 9.0
Pevný disk: 200 MB volného místa
Zvuková karta: DirectX 9 compatible sound card, or integrated sound chip.
Dodatečné poznámky: It is recommended that you have the latest DirectX End-User Runtime.

Buď první kdo přidá k této hře zajímavost!