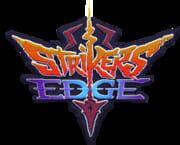 Strikers Edge
Žánry: Indie, Arkády, Bojové
30. září 2017 - PlayStation 4
30. září 2017 - PC

Minimální HW požadavky
Operační systém: Windows 7
Procesor: Core 2 Duo or equivalent - 1.5 GHz or higher
Paměť: 2 GB RAM
Grafická karta: NVidia Geforce FX, 6x00, 7x00, 8x00, 9x00 and GTX 2x0 and newer. ATI Radeon 9x00, Xx00, X1x00, HD2x00 and HD3x00 series and newer. Intel® HD Graphics
DirectX: Verze 9.0
Pevný disk: 1 GB volného místa

Buď první kdo přidá k této hře zajímavost!