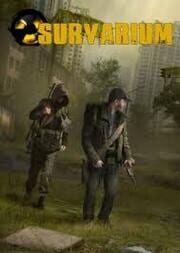 Survarium
Žánry: FPS, Adventury
Minimální HW požadavky
Operační systém: Windows Vista (Service Pack 2 + Platform update), Windows 7, Windows 8, Windows 10
Procesor: Intel Core 2 Duo E4400 2.0 GHz or Athlon 64 X2 Dual Core 4200+
Paměť: 4 GB RAM
Grafická karta: 512 MB nVidia GeForce 8800 GT or Radeon HD 3870
DirectX: Verze 10
Pevný disk: 11 GB volného místa
Dodatečné poznámky: Internet Connection: from 16 kb/s (up to 64 kb/s if you have a high ping or a bad connection) Pings up to 200 ms are supported. WARNING: Survarium does not support Windows XP!

Buď první kdo přidá k této hře zajímavost!