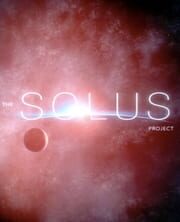 The Solus Project
Žánry: Adventury
7. června 2016 - PC
11. července 2016 - Xbox One

Popis hry
Osamělý hráč musí ve hře The Solus Project zachránit lidskou rasu a odhalit tajemství ztracené civilizace. Samota ale může být pouze zdánlivá. Nebude lehké přežít na neznámém místě s nevyzpytatelným počasím a nebezpečím na každém rohu.
Během hraní hry budete muset přežít na neobydlené planetě. Abyste...zobrazit více
Osamělý hráč musí ve hře The Solus Project zachránit lidskou rasu a odhalit tajemství ztracené civilizace. Samota ale může být pouze zdánlivá. Nebude lehké přežít na neznámém místě s nevyzpytatelným počasím a nebezpečím na každém rohu.
Během hraní hry budete muset přežít na neobydlené planetě. Abyste to náhodou neměli až příliš jednoduché, budou vás zkoušet extrémně vysoké, i extrémně nízké teploty, vysoký příliv a odliv, silné větry, mlhy a desítky dalších proměnných. Ty ovlivní vše, co najdete na povrchu planety, i vysoko v atmosféře. Zkoumejte, prohledávejte, prožijte...

zdroj: heureka.cz
Minimální HW požadavky
Operační systém: Windows 7 64 bit and newer
Procesor: Dual Core 2GHZ+
Paměť: 4 GB RAM
Grafická karta: DirectX10 Compatible 3D Card - Minimum GeForce 460 or equivalent - Integrated graphics (Intel) may not work well and have not been tested. For use with Intel integrated graphics please run the game in DirectX10 compatibility mode.
DirectX: Verze 10
Pevný disk: 11 GB volného místa
Zvuková karta: Any Windows compatible card
Dodatečné poznámky: Supports Tobii Eye Tracking. Vive and Oculus VR supported but still partially in development. Playing the game in VR requires a powerful computer.

Buď první kdo přidá k této hře zajímavost!