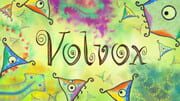 Volvox
Žánry: Indie, Puzzle
7. prosince 2015 - PC
7. prosince 2015 - Linux
7. prosince 2015 - Mac

Minimální HW požadavky
Operační systém: Windows XP Service Pack 3
Procesor: 2GHz Dual Core
Paměť: 2 GB RAM
Grafická karta: ATI or NVidia card w/ 512 MB RAM
Pevný disk: 200 MB volného místa
Dodatečné poznámky: On some computers the Steam Overlay interferes with the game in windowed, mode causing crash (or plain color screen). In this cases, please try the fullscreen mode or disable the Steam Overlay.

Buď první kdo přidá k této hře zajímavost!
Top hry v daném žánru