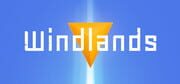 Windlands
Žánry: Indie, Adventury
5. dubna 2016 - PC
5. dubna 2016 - Mac
5. dubna 2016 - Linux

Minimální HW požadavky
Operační systém: Windows 7 SP1 or newer
Procesor: Dual Core 2.33 GHz Intel or 3.0 GHz AMD
Paměť: 4 GB RAM
Grafická karta: Geforce GTX 8800, AMD Radeon 4850 or Intel HD Graphics 5200 or better (2GB graphics memory or more. Shader Model 3.0 needs to be supported). Minimum supported resolutions 1280×720 and 1024×768.
DirectX: Verze 11
Pevný disk: 3 MB volného místa
Zvuková karta: Direct X Compatible
Dodatečné poznámky: This is for 2D standard version, VR version higher req as per Oculus standards

Buď první kdo přidá k této hře zajímavost!