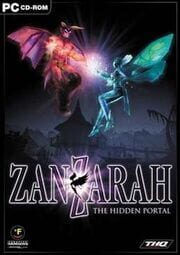 ZanZarah: The Hidden Portal
Žánry: Role-playing (RPG), Adventury
Minimální HW požadavky
Operační systém: Windows® VISTA,Windows® 7, Windows® 8
Procesor: Athlon or Pentium® 2 Processor with 500 Mhz
Paměť: 64 MB RAM MB RAM
Grafická karta: 3D- Graphics card, 8MB (GeForce, Voodoo 5500)
DirectX: Verze 8.1
Pevný disk: 1400 MB volného místa
Dodatečné poznámky: Please make sure you are using the latest graphics card driver (especially for NVIDIA cards). You can always find the latest drivers directly at the manufacturers' website. Please do not rely on automatic Windows updates. - Symptom of NVIDIA cards: broken polygon display after starting the first scene. Solution: 1. Open NVIDIA control panel 2. Go to "Manage 3D settings" -> "Program Settings", there, select "Zantph.exe" 3. Set the "Maximum count of pre-rendered single frames" to 1 and... 4. "Apply". The grapic-errors should now be fixed. -Incompatibility with notebooks (FPS drops in the menu): Set your screen resolution to a modus with 32 bit color depth

Buď první kdo přidá k této hře zajímavost!